Year-Round Landscape Maintenance
Preserve the beauty and vitality of your commercial property with our exceptional lawn and landscape maintenance services. At Urban Nature Experts, we understand that a well-maintained landscape is crucial for maintaining your property's curb appeal and value. Our professional maintenance team employs a comprehensive approach to keep your outdoor spaces thriving and looking their best all year round.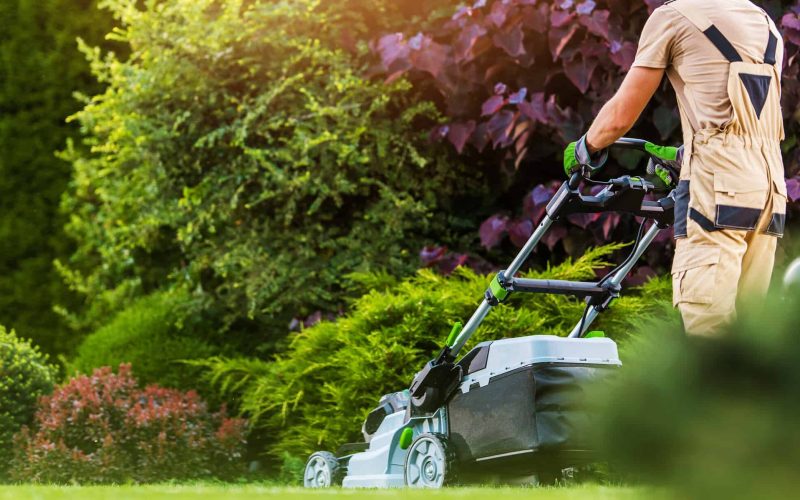 Irrigation System Installation and Maintenance for Your Urban Landscape
Our maintenance plans adapt to the changing seasons, ensuring your landscape thrives in every climate.
Spring cleanup services prepare your landscape for the growing season. We remove debris, prune plants, apply pre-emergent weed control, and inspect irrigation systems for optimal efficiency.
During summer, we adjust irrigation schedules, monitor plant health, and provide supplemental watering. Regular mowing, edging, trimming, and targeted fertilization ensure plants thrive in the heat.
Fall cleanup services include clearing leaves and debris, pruning plants for strong root growth, and applying slow-release fertilizer. We also assess irrigation systems for repairs or adjustments.
Winterization services protect your landscape and irrigation system from harsh winter conditions. We drain and insulate irrigation lines, apply protective measures for plants and trees, and manage snow and ice for safe walkways.
Year-Round Excellence in Landscape Maintenance
Trust the Experts for Impeccable Landscape Maintenance. Partner with Urban Nature Experts to experience the peace of mind that comes with entrusting your commercial property's lawn and landscape maintenance to a team of dedicated professionals. Contact us today to discuss your maintenance needs and let us create a customized plan to keep your outdoor spaces looking immaculate and inviting throughout the year.